About/Contact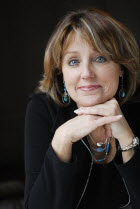 Linda Lee is a writer, speaker, educator, trainer and website designer.

Offering training and consulting to help beginners
or anyone who needs a little help online.
Linda specializes in WordPress, Xsite Pro, and all blogging.
With her remote training, you will be able to log on to your computer will work together. Also offering in person training for local clients.
Linda Lee has clients all around the world. China, Australia, England, Scotland, Sweden, Canada and all over the United States.

Utilizing Skype , remote access and the phone to help and support clients.
Linda Lee is finishing her current book,
Smart Women Stupid Computers, The Savvy Guide to the Internet.
"I am writing this book to help all the people I talk to everyday. Many feel overwhelmed by technology. I create websites and blogs for people and they need help working online with basic daily tasks.
My goal is put a book in their hand where they can open it up and find help at their fingertips.

Her speaking topics include:
How to Start Selling Products Online
How to Make Money Online

How to Build your Platform Online

Opening Your Superstore In Cyberspace
How to Create a Website for 24/7/365 Day Promotion!
How to Market Yourself by Creating E-books and Tip Booklet
Why Every Writer Needs a Website.
Developing the "Brand of You" Online.
How to Effectively Use Your Website to Promote Your Book and Products
Linda began her life on the web in 1998  selling and creating e-books and
products successfully on eBay.
With her technical knowledge and her enthusiasm she soon was speaking
at schools and other organizations. As a guest on the local ABC-KGO program "A View from the Bay"
Linda has done segments on blogging and online scams.

Linda is the former  Vice President and Co-President of the Women's National Book Association, San Francisco Chapter.
She is the Volunteer Director for the San Francisco Writers Conference
and the San Francisco Writing for Change Conference.
Linda is also one of the speakers at both these wonderful events!
Be sure to check out their websites for more information.
She also is the Volunteer Coordinator for the Midsummer Mozart Festival.
Served as the Volunteer Director for the Maui Photo Festival 2009 and is actively involved in WordPress Camp, San Francisco and BizTech Day.

To hear Linda Lee speak, please check the Events page-Click Here
If you would like Linda Lee to come and speak at one of your events, please contact her.

Need a website or a blog? For unique and customized blog design and hosting including custom logos, graphics and banners and all things "web". Visit Linda at askmepc-webdesign.
See her portfolio page here .

[clean-contact]